State-owned Telecom Egypt recorded 4.9 billion Egyptian pounds ($312.7 million) in net income in 2020, up 10 percent year-on-year and marking the landline monopoly's largest bottom line to date, the company said in its earnings release.
Consolidated revenue grew 24 percent y-o-y, reaching 31.9 billion percent, on the back of a 39 percent increase in data revenues and a doubling of cable projects revenue.
The company's earnings before interest, tax, depreciation, and amortisation (EBITDA) hiked by 91 percent to 11.133 billion pounds in 2020 from 5.834 billion pounds in 2019.
The earnings per share (EPS) settled at 2.35 pounds during 2020, versus 2.1 pounds in 2019.
As for standalone business, the telecom operator achieved net profits of 2.16 billion pounds last year, down from 5.436 billion pounds in 2019.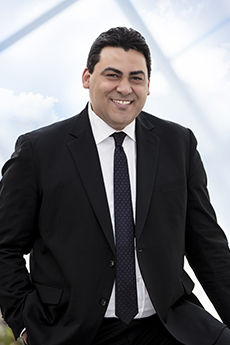 Commenting on the company's performance, Adel Hamed – Managing Director and CEO of Telecom Egypt, said: "This year's results reflect Telecom Egypt's fortitude and resilience throughout 2020 and its outstanding ability to accommodate the market's sudden shift towards digitisation during the COVID-19 outbreak."