Egypt's Housing and Development Bank eyes 25% growth in 2023 – chairman
Egypt's Housing Development Bank (HDB) has successfully implemented a very ambitious strategy throughout the past three years, with an eye to become one of the largest commercial banks in the country, its chairman Hassan Ghanem said.
Speaking to reporters on Thursday, Ghanem said the bank's upcoming strategy is based on achieving its vision and goals, focusing on a number of key pillars. They include HDB's expansion in offering more banking services and products, upgrade in the provision of digital services, achieving greater geographical presence, and lifting the services provided to customers, he explained.
"The Bank's strategic plans for 2023 complement its achievements throughout 2022 in various banking areas supported by solid growth rates." Ghanem said.
HDB plan focuses on key pillars, mainly digital services, new customers    
The 2023 strategy focuses on higher customer satisfaction level, the expansion in offering the most innovative banking services and products, the provision of digital services, geographical expansion by setting up more branches and ATMs nationwide, and promoting financial inclusion plan by attracting more unbanked segments of customers, he noted.
"Sustainability is embedded in the HDB's activities and operations as well as its 2023 strategy, which aims to achieve the Central Bank of Egypt's (CBE) plans to transition to the green economy," Ghanem said.
As such, the bank works to increase its green investments in an attempt to reverse the negative impacts of climate change and keep abreast of the most innovative solutions to shift to green economy, the chairman added, describing the steps as fundamental to achieve Egypt 2030 Sustainable Development Vision.
The HDB has managed to make a huge leap in short period, promoting its image as an inclusive commercial bank that offers banking services and products that cater to all customers' needs, he added.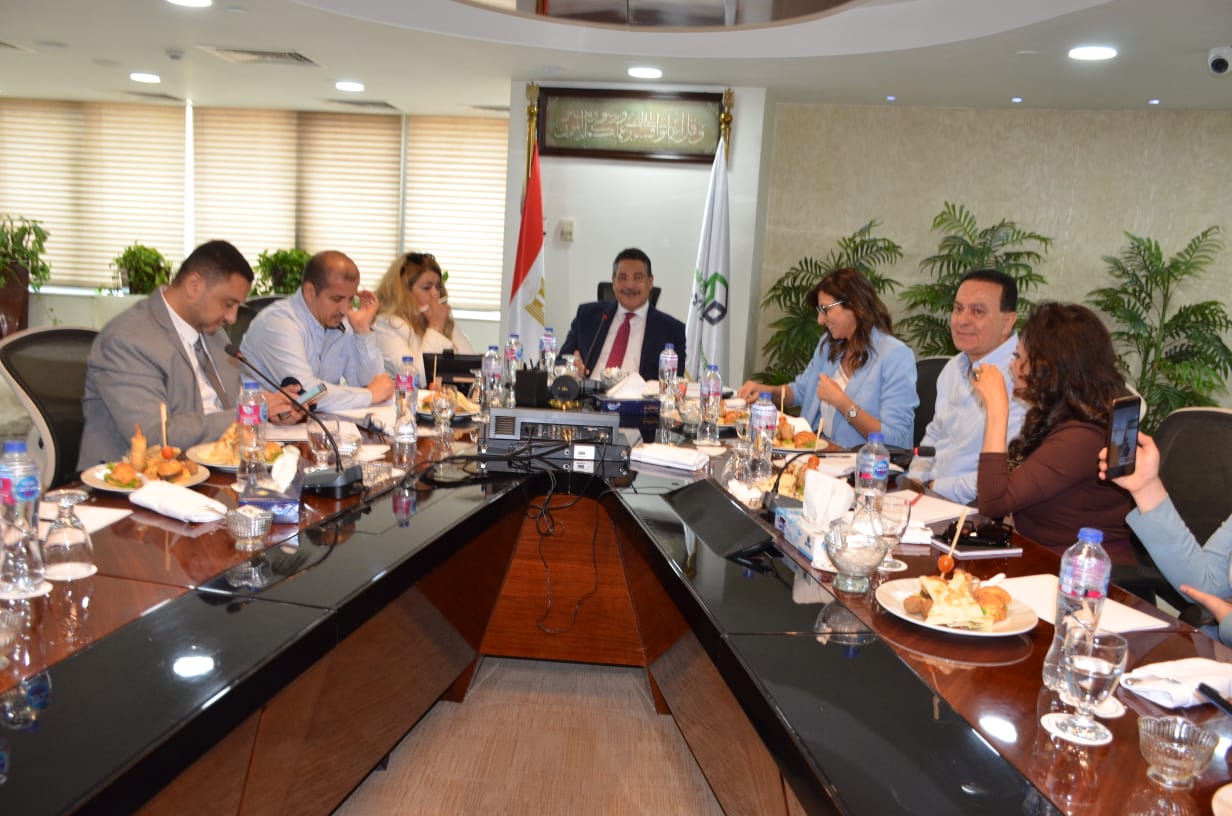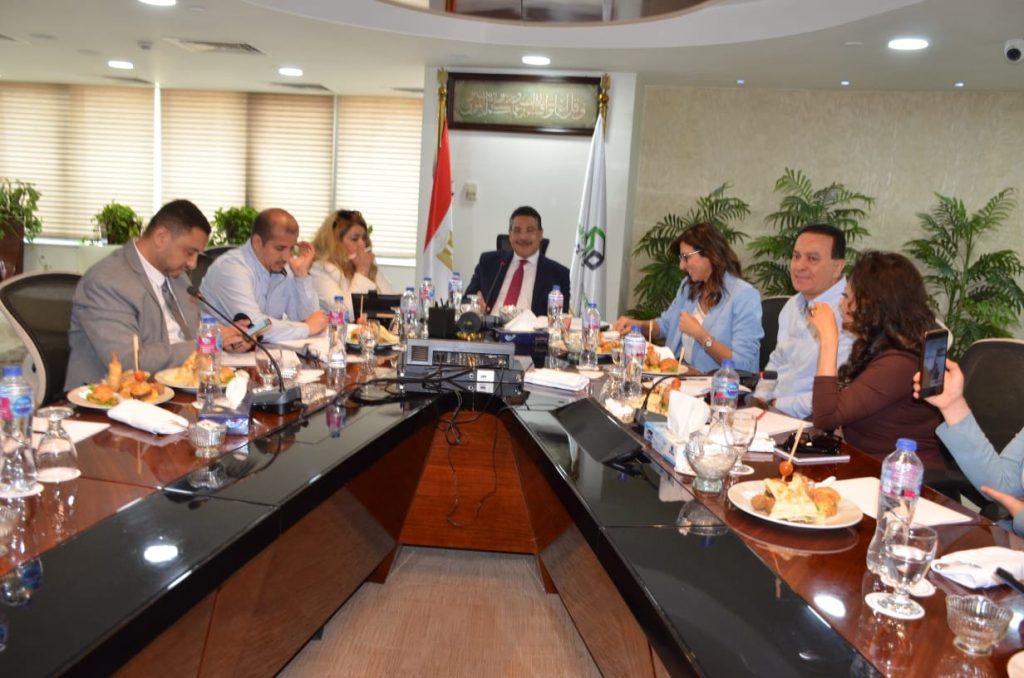 "We always strive to launch and develop competitive services and products to accelerate financial inclusion strategy by attracting unbanked segments of the population and making banking accessible for people with determination,"
The HDB strongly supports the small and medium-sized projects and entrepreneurship for their fundamental role in national economies and sustainable development, as well as their contribution to manufacturing and innovation, Ghanem added.
The bank is targeting a 25 percent growth in profits and various activities by the end of the current year, to continue its distinguished business results it made during the first quarter of 2023.
Bank sees unprecedented results in Q1
In Q1, the bank's net profit grew 107 percent growth to 1.3 billion Egyptian pounds, Ghanem said, explaining that the huge leap was buoyed by expansions in various commercial banking activities and putting customers on top of its priority.
The HDB targets increasing its network of branches to 102, since financial inclusion is in the forefront of its interests, the chairman further said, noting that having around 50 percent of its branches outside Cairo contributed to attracting various segments of customers.
"We are also taking part in financing various economic sectors as well as state development projects."
Total assets substantially grew 12 percent to 116 billion pounds in the first quarter of the current year.  Loans also surged 3 percent on quarterly basis to 39.1 billion pounds.
"There are more than 10 billion pounds in HDB's portfolio of loans dedicated to the retail lending activities and around 10 billion pounds more to the mortgage."
Corporate lending surpassed 17 billion pounds at the end of the first quarter, capturing more than 40 percent of the bank's total lending portfolio, he added.
Customers' deposits also rose 8 percent on quarterly basis to 97 billion pounds.
Loans to deposits reached 41 percent, with plans to increase this ratio between 45-50 percent with a year and a half and two years, Ghanem said.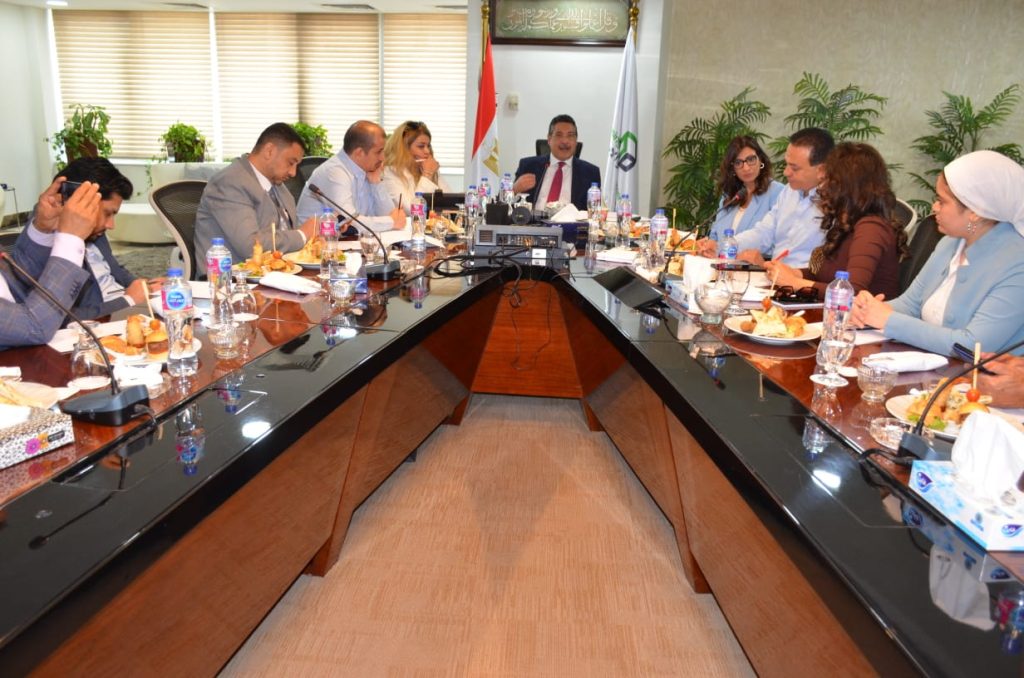 The Bank makes a leap in digital transactions
Speaking of the HDB's digital transformation efforts, Ghanem said the bank had adopted a very ambitious strategy to achieve such a target. The strategy focused on keeping abreast on all the developments in fintech, developing and updating the bank's technological infrastructure, and applying the most up-to-date digital systems by increasing its investments to accelerate its digital transformation process.
Accordingly, the bank witnessed a 124 percent year-on-year increase in the number of users of HDB mobile banking app and services by in the first quarter of 2023.  In addition, the number of HDB mobile wallet users also rose by 63 percent year-on-year.
The HDB has launched numerous electronic applications and services, which are seen as a digital leap, including its mobile wallet and mobile app that provide users with more than 50 direct services.
The bank's ATMs also increased to 440 nationwide, Ghanem said, adding that HDB heavily invested in order to equip them with the latest digital systems.
HDB allocates EGP 1.3 bln for sustainable financing
Speaking about HDB's sustainable financing and support for projects that target shift to green economy, Ghanem stated that sustainability is embedded in its activities and operations, as evidenced by the optimal use of its resources, and adoption of environmentally-friendly solutions by participating in several state sustainability initiatives and projects.
During the first quarter of 2023, HDB has allocated 1.3 billion pounds for sustainable financing projects. This has led to a 12 percent increase in the size of HDB's sustainable financing during the first quarter of the year, he added.
HDB achieves CBE's MSME lending target of 25%
Furthermore, HDB's lending portfolio for SMEs had increased by 30 percent in 2022, achieving the CBE's target by allocating 25 percent of loans for SMEs, including 11 percent for the small-sized projects, Ghanem noted.
Health and education sectors are in the forefront of HDB's priorities for sustainable development, the chairman further said.
HDB has taken part in financing the establishment of Elsewedy Technical Academy in Sadat Industrial City, furnishing and uplifting 20 schools in Marsa Matrouh in collaboration with Misr El Kheir Foundation (MEK) and the Ministry of Education, in addition to several initiatives to develop the sector.