Ivanka Trump explores "beauty of Egypt" by sharing family photos at Giza Pyramids
Ivanka Trump, the daughter of former U.S. President Donald Trump, took to Instagram to show off her trip with husband Jared Kushner, 41, and their three children —Arabella, Joseph, and Theodore.
This is their first trip to Egypt together. Ahead of the Thanksgiving holiday, this family vacation comes less than a week after Ivanka announced that she is done with politics and will be prioritising her private life instead of joining her father's presidential campaign.
The former White House senior adviser, 41, took to Instagram on Monday, and shared photos of herself touring the pyramids and riding camels with Jared and their three children.
'A day at the Pyramids! So special to explore the beauty of Egypt for the first time with my family!' Ivanka captioned the carousel of images, which starts with a picture of her on a camel.
One family shot shows the family smiling brightly while posing together inside a mosque.
Unlike most tweens, Arabella, 11, had an actual camera to take pictures with instead of a cellphone.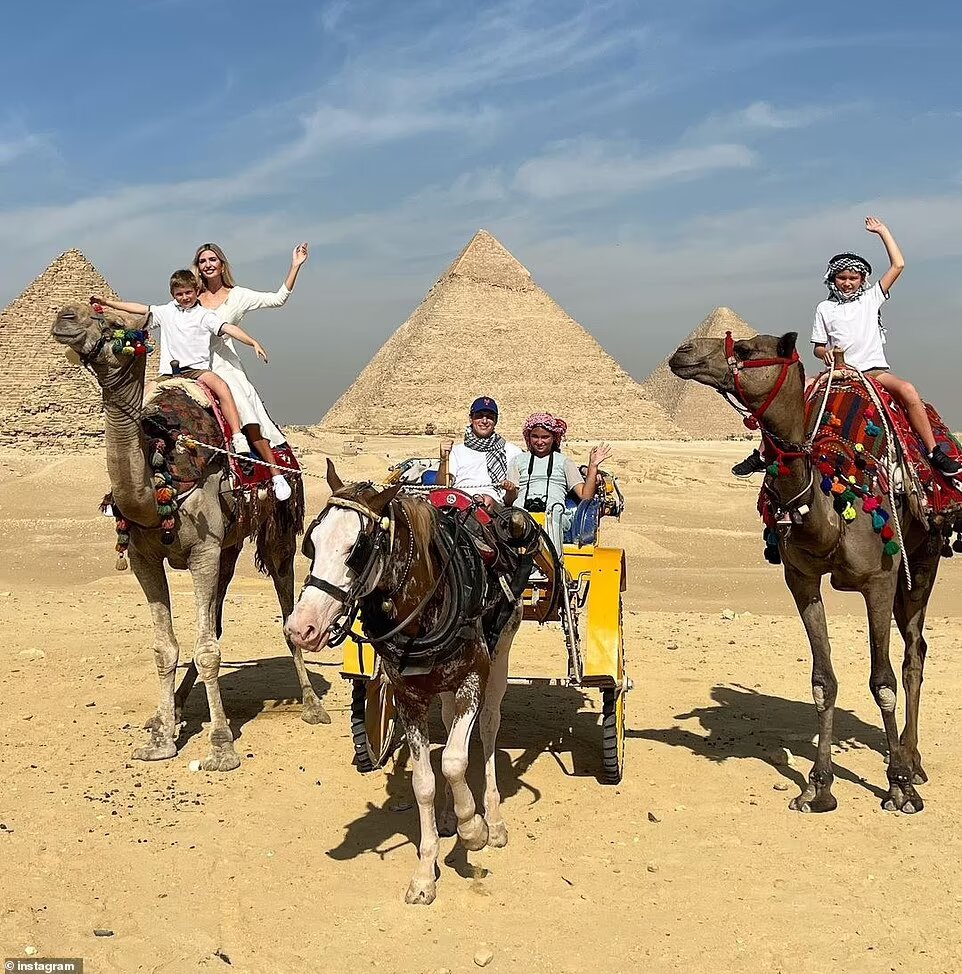 Ivanka shared numerous shots of the pyramids, including the Great Sphinx of Giza. She also posed for pictures standing on one, both with and without Jared.
Jared had been serving as a senior adviser for his father-in-law, Donald Trump, when he last visited Egypt in August 2017.