Egypt-Luxor Police establishes a miniature city to teach children traffic rules at Shefa El Orman Hospital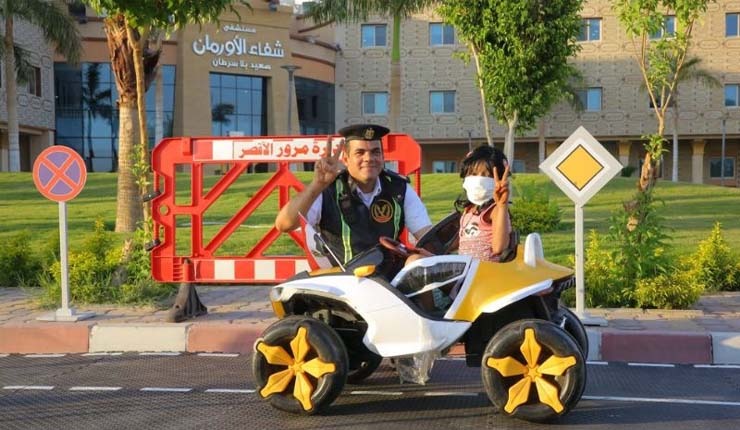 Egypt-Luxor Traffic Administration created a colourful little city at Shefa El Orman Hospital for Paediatric Cancer to learn the kids all about the rules of the road.
The new playground is provided with little electric car to train the kids in practice to follow the traffic rules.
Children have the chance to play under the careful supervision of Luxor's traffic officers, who guided them every step and taught them everything they needed to know about traffic laws and what exactly signs road mean.
This activity comes within the framework of community participation and the developmental plan to educate children inside the hospital about the ethics and traffic law, the hospital said a statement.