Al Galala University hosted a delegation from the International Observation Mission for the 2020 Egyptian parliamentary elections.
Representing seven organizations from Europe, Africa and the Middle East that are present in Lebanon, Greece, France, Ghana, Uganda, Kenya, Armenia and Romania.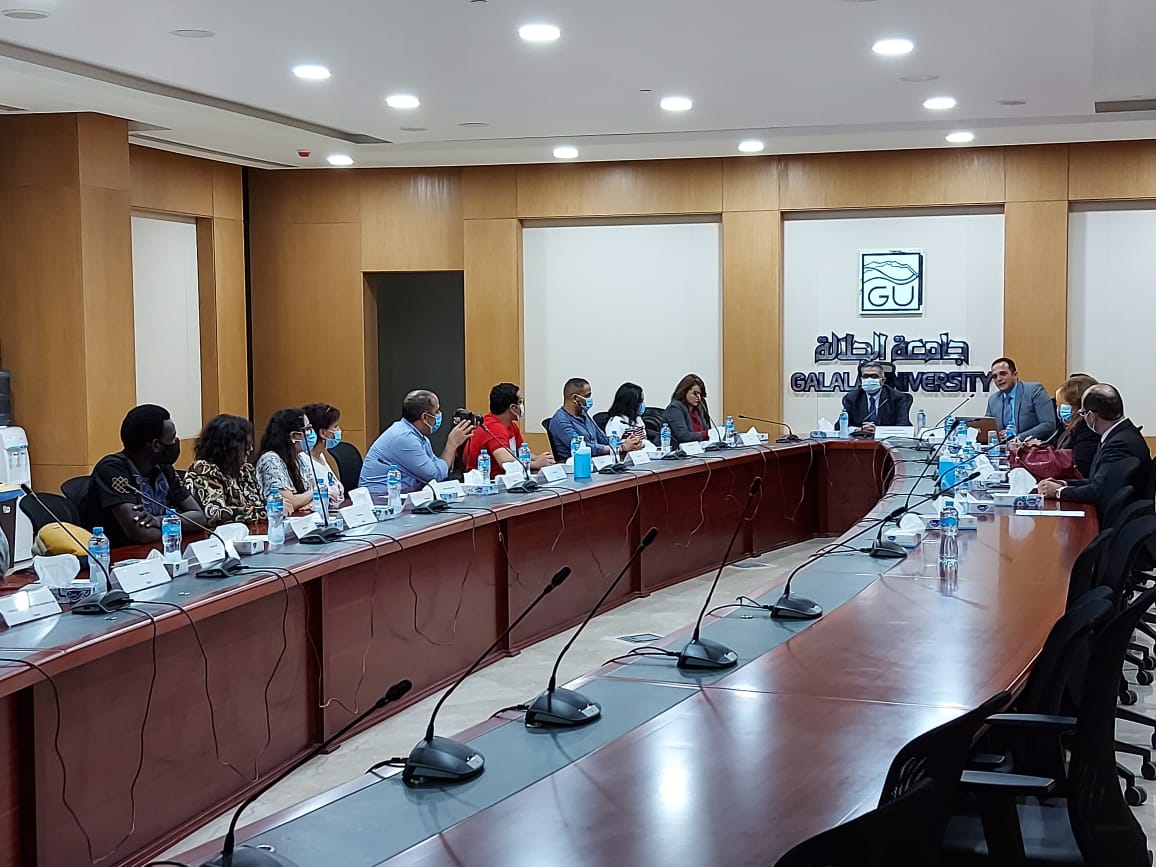 The Maat Foundation for Peace, Development and Human Rights; an Egyptian Foundation that coordinates the work of the international mission, arranged with Al Galala University earlier for this visit.
On the other hand, Khaled Abdel Ghaffar, The Minister of Higher Education and Scientific Research, has previously encouraged the exchange of such delegations' visits from various parts of the world.
This aims at conveying Egypt's cultural image and its latest achievements in various fields to the West; especially Higher Education, which is considered the pillar of nations' progress and the manufacturer of new generations of future leaders.
It's worth mentioning that the university has a total capacity of 25,000 students.
The university is a fully integrated entity with diverse programs and studying facilities.
On its premises, Al Galala University (GU) has a teaching hospital and housing facilities for both students and faculty members.
Moreover, GU provides its students and employees with transportation to and from its campus in Attaka Mountain in Suez Governorate.
The university's future plans to collaborate with several universities and research centers to exchange short-term scholarships, increase training and research scope and exchange professors and student, according to Mohamed El-Shennawy,  the Acting Vice President for International Relations.
These collaborations aim at building the capacity of faculty members, in addition to providing training opportunities to graduates across the different academic fields.
The delegation began the visit by a campus tour, where they were introduced to the different institutional buildings hosting the studying process of 15 different study fields with more than 65 distinct programs.
This year, the university commenced offering its educational services in 14 different fields including 29 programs in such as: Medicine, Media Production, Physical Therapy, Administrative Sciences, Basic Sciences, Pharmacy, Engineering Sciences, Architecture, Art and Design, Applied Health Sciences and Technology, Dentistry, Computer Science & Engineering and Nursing Sciences.
During the visit, the means of collaboration between the university and representatives of the participating countries were discussed in order to facilitate the conclusion of more agreements to exchange visits by students and faculty members.