For 75 years, the Palestinian people have been fighting relentlessly to gain independence and regain their stolen lands.
There are a number of Palestinian figures known for their resistance against the Israeli occupation.
But perhaps one of the most prominent of these figures is writer and activist Ghassan Kanafani.
Early life of Ghassan Kanafani
Ghassan Fayiz Kanafani was a Palestinian writer and politician who was a leading member in the Popular Front for the Liberation of Palestine (PFLP).
Kanafani was born in Palestine's Acre in 1936, third child of a lawyer known for opposing the British Mandate and its policies of enabling Jewish immigration.
He was born to a middle-class Sunni Palestinian family and got his early education in a French Catholic missionary school in Palestine's Jaffa.
In May of 1948, like many other Palestinian families, Kanafani's family was forced into exile.
In a letter to his son, Kanafani recounted the 1948 Nakba, being only 12 at the time, he remembered feeling ashamed for seeing the men in his family becoming refugees.
The family then immigrated to Lebanon, until they finally settled in Syria.
He received a United Nations Relief and Works Agency for Palestine Refugees (UNRWA) teaching certificate in 1952.
Ghassan Kanafani's career
His first job was as an art teacher for around 1,200 Palestinian children displace into a refugee camp.
In the camp, he started writing short stories to help educate the children about their situation and their land that was stolen by the Zionists.
In 1956, Kanafani moved to Kuwait for a teaching position, where most of his free time was dedicated for Russian literature.
The following year, he became an editor at Jordan's Al Ra'I (The Opinion) which was an affiliate of the Movement of Arab Nationalists (MAN).
He then relocated to Beirut to work at the MAN's mouthpiece Al-Hurriya, and started immersing himself in Marxist philosophy and politics.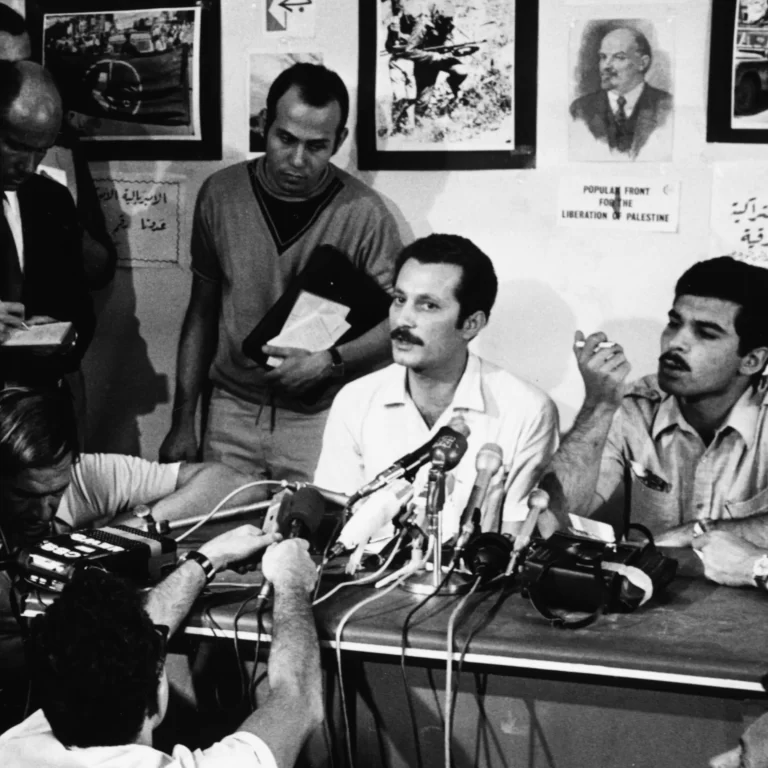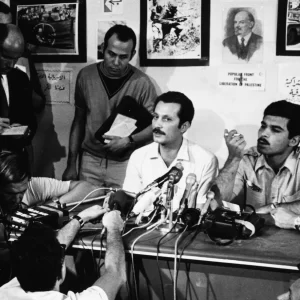 The Works of Ghassan Kanafani
Kanafani always said that literature was the shaping spirit behind his politics.
He was also the first to deploy the notion of resistance literature or "adab al-muqawama" in the Palestinian writing.
His most prominent work, Men in the Sun (1962), tells the story of three Palestinian refugees who try to make their way to the Arabian Gulf. They make their way there in a trip of humiliation and pain in the back of a truck. The truck is driven by another Palestinian man, who was castrated by the Zionists during the 1948 Nakba.
His works also include All That's Left to You (1966), Umm Sa'ad (1969), and Return to Haifa (1970).
On the eighth of July 1972 Kanafani, was assassinated in Beirut by the Mossad, the Israeli foreign intelligence service.
The Mossad connected a grenade to the ignition switch of his Austin 1100.
Both Kanafani and his 17-year old niece Lamees Najim, who had been accompanying him, were killed in the explosion.
Upon his death, a number of uncomplete novels and manuscripts were found, with one dating back as early as 1966.
Ghassan Kanafani was another victim of the Zionist regime, who was kicked out of his homeland as a child and killed at the age of 36.
Israel always attempts to silence Palestinian voices by killing their thinkers, writers, and activists.
Yet, no matter how hard the occupation tries, Ghassan Kanafani will live on forever, even after Palestine is free.
"We achieved teaching every single person in this world that we are a small brave nation, who will fight to last drop of blood, to put justice for ourselves after the world failed in giving it to us," Kanafani said in his interview with Richard Carleton in 1970.