Heritage sites face destruction risks in Gaza
Heritage sites in Gaza are facing risk of destruction due to the Israeli bombardments on the city.
Gaza was home to a number of civilisations throughout history as well as a prominent stop for merchants and pilgrims.
The city's heritage sites show the diversity of cultures that were in it, including the Romans, the Ottomans, the Crusaders, and the Mamluks.
The Church of Saint Porphyrius has been bombed most recently by Israel's occupation forces.
In 2014, Al Omari Mosque, or the Great Mosque of Gaza, lost its roof in Israeli bombardment too.
Here is a list of mesmerising heritage sites in Gaza that might be destroyed in the attacks.
Church of Saint Porphyrius
The oldest working church in Gaza, and is the third oldest church in the world. The church holds the death and burial sites of Saint Porphyrius in 420 CE. On October 19th 2023, four Israeli missiles struck its halls, which was serving as shelter to innocent civilians.
2.Qalaat Barquq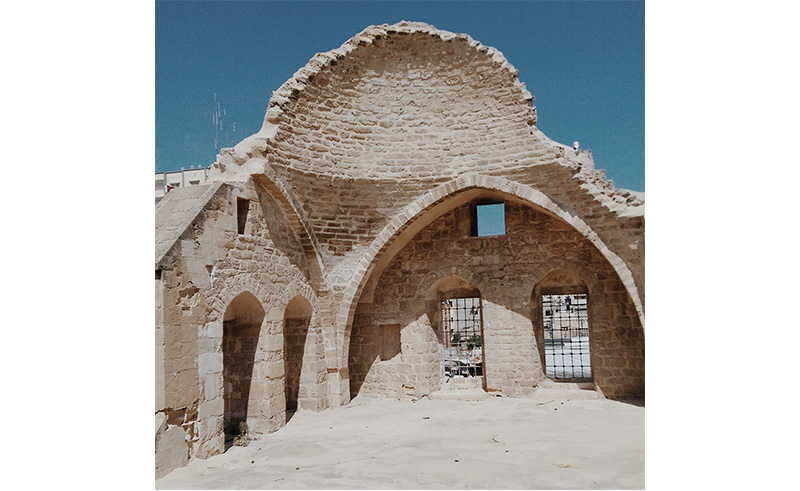 Located in Khan Yunis, Barquq Fort was constructed during the reign of the Mamluk Sultan Barquq in 1387. Only the main facade of the fort and one of its towers remain today.
3. Great Mosque of Gaza or Al Omari Mosque
Al-Omari Mosque was originally built by the Crusaders in the 12th century as the Cathedral of Saint John the Baptist. It is located in downtown Gaza's Old City. During an Israeli airstrike in 2014, the mosque lost most of its roof and one of its wings. However, the mosque's 13th century minaret survived.
4. Tel Umm Amer
Tel Umm Amer, or Saint Hilarion Monastery, stood tall for four centuries, from the Roman Empire to the Umayyad Dynasty. The first of its buildings was established in 400 CE. The site is classified as "Rescue Needed" by Global Heritage Network.
5. Sayyed Hashem Mosque
Sayyed Hashem Mosque first built in the 12th century and is believed to host the tomb of Prophet Muhammad's grandfather Hashem Bin Abdulmanaf, who died in Gaza. The tomb is believed to be situated under the mosque's dome.
6. Qasr Al Basha Museum
Qasr Al Basha or The Pasha's Palace dates back to the Mamluk era. It was Napoleon's choice of accommodation during his stay in the city in 1799. It was built by the Mamluk Sultan al-Zahir Baybars in the mid-13th century and was expanded during the Ottoman empire. It is now an archaeological museum, telling the story of a number of civilisations that took place within its walls.