Egypt unveils 50 pound coin minted to mark Avenue of Sphinxes grand reopening
Egypt unveiled on Sunday a new 50 pound coin minted to mark the country's reopening of 3,000-year-old Avenue of Sphinxes in Luxor, a grand ceremony that took place in November.
The decision was released by Egyptian Prime Minister Moustafa Madbouly in the official gazette.
The silver coin depicts the grandiose reopening of Avenue of Sphinxes, the ancient walkway, nearly two miles long and about 250 feet wide, which was once named "the Path of God." The walkway connects the Temple of Luxor with the Temple of Karnak, just up the Nile River to the north.
In November, Egypt reopened Avenue of Sphinxes featured an appearance by Egyptian President Abdel Fattah al-Sisi, before a documentary about the site was shown and thousands of dancers, musicians and actors paraded down the 2.7 kilometre, 3,000-year-old avenue from Karnak Temple to Luxor Temple.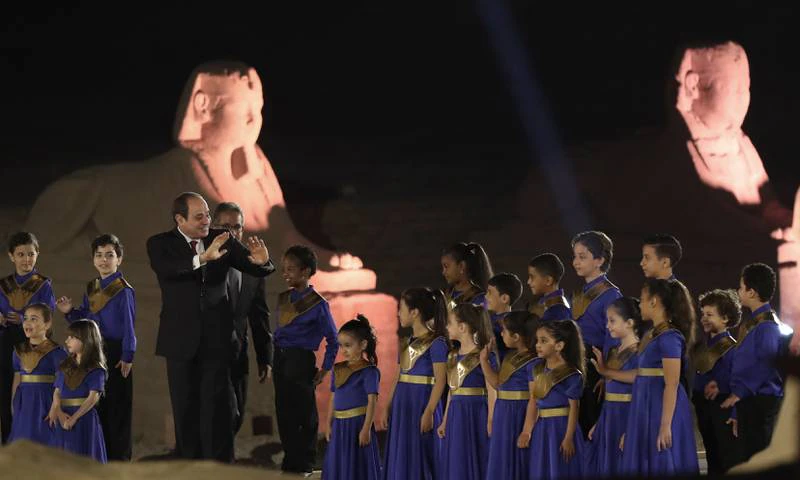 The ceremony to reopen the area was part of a series of high-profile investments in Egypt's historical sites, designed at the time to allure tourists and revive a vivid sector struggling to bounce back from the pandemic repercussions.