Egypt's first electric car Nasr E70: manufacturer, specs, photos, price
Egypt is expected its first ever electric car – Nasr E70 within the second half of 2022 as tests have started this week.
Manufacturer:
State-run El Nasr Automotive Manufacturing Co., an Egyptian car firm founded in 1960s, is manufacturing the first made-in-Egypt electric cars, in cooperation with China Dongfeng Motor Industry Import and Export Co. (DFMIEC), and Dongfeng Design and Research Institute Co.
In the first stage of production, the car will have 58 percent of local component. The company targets production of 25,000 cars per year.
El Nasr signed contracts last year with Dongfeng Design and Research Institute Co. and DFMIEC, part of Dongfeng which produces about 3.5 million A70 electric cars per year.
The first contract entails producing electric cars in Egypt while the second one aims at rehabilitating one of the factories affiliated to El Nasr for producing electric cars.
Hassan Allam Holding Company (HAH) announced on Thursday in a statement that it signed a cooperation agreement with El Nasr to replace part of its fleet with electric vehicles.
The agreement will see HAH replacing its old vehicles with electric ones, in an initiative that could be the first of its kind in the Egyptian market.
"The current global trend of shifting towards electric vehicles is fuelled by their unique ability to cut greenhouse gases, reduce dependence on hydrocarbons as energy sources, and achieve sustainable development goals (SDGs) and Egypt's Vision 2030," CEO HAH Amr Allam said.
Specifications:
Speed and Safety
Powered by a 147-horsepower engine, the Nasr E70 could hit 150 km/h but could roam up between 400 and 500 kilometres on a single charge.
The car will enjoy advanced security systems such as Anti-lock Braking System (ABS), Electronic Brakeforce Distribution (EBD), Electronic Stability Control (ESC), Braking Assist (BA), Traction control system (TCS), Hill Start Assist (HAS), and Blind Spot Detection (BSD).
It is also equipped with a big screen inside and control screen, an air conditioner with plasma technology, sunroof. Other luxury specifications include providing 360 degrees of visibility around the car.
Charging Guide
Nasr E70 can be charged with chargers of varying speeds, the slowest of which is 7.3kWh battery capacity takes just between 6-7 hours to charge from empty-to-full, and 4 hours through a 22kWh battery capacity, and between 30-40 minutes through a 50kWh DC battery capacity.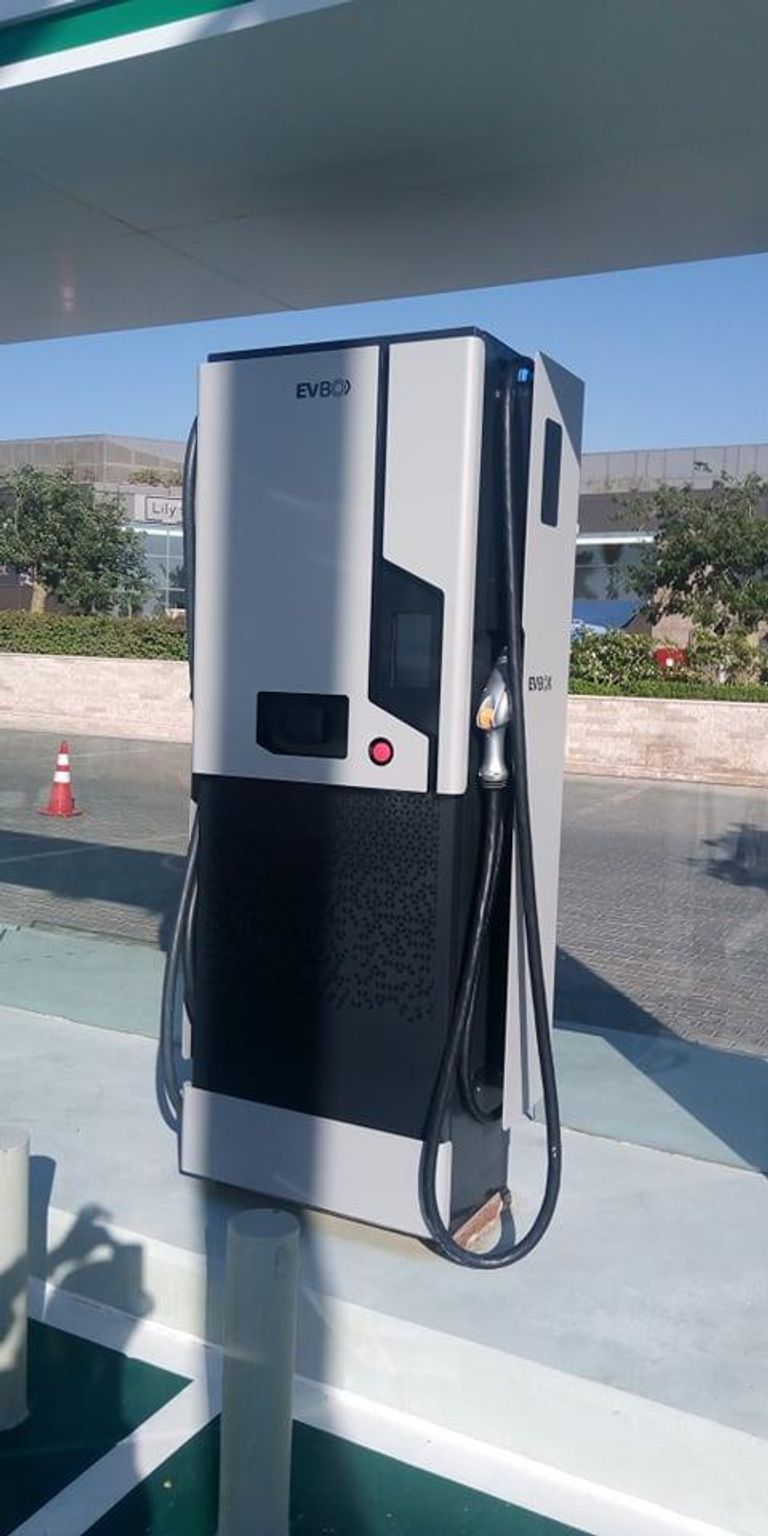 Prices:
Two categories of the electric car will be offered. The base price will range between 300,000 and 320,000 Egyptian pounds ($19,150 – $20,427).
The Egyptian government will offer 50,000 pounds as subsidy for each new car in the early stages of production.